Course
Am I alone enough to bring the character to life?
Acting workshop
Course description
One of the most important actors on the Catalan stage is coming to the Sala Beckett to teach an acting course.
In this workshop we will create a workspace, a meeting place, where the genuine person that we are can be the true support of the actress or actor that we intend to be. Why do actors always dwell on what we do not have and characters do? Is it possible to create or play a character that has nothing to do with who we are or with who we believe we are? What do we do about those aspects that do not resonate with us? Is it possible to imbue them with truth without us being present? Is it possible to lie? Does playing permit false realities to be created?  Maybe. Maybe not. In any event, at this workshop we will not be discovering the answers to all these questions, but, over the course of five days, we will share a space that acts like a net for us, safe and comfortable, so that we can live an experience together in which we will all be highly involved because we can look deep down inside ourselves in a sensitive, fascinating and delicate way. Let's see what we find there! But the only thing we won't be doing will be theorizing. We will play, we will mobilise our bodies, but above all we will try to mobilise what is at the heart of each of us, what is genuine but that, all too often, we cannot find the path to allow or ensure that it reveals itself.
Within the GREC 2017 Festival of Barcelona.
Lluís Homar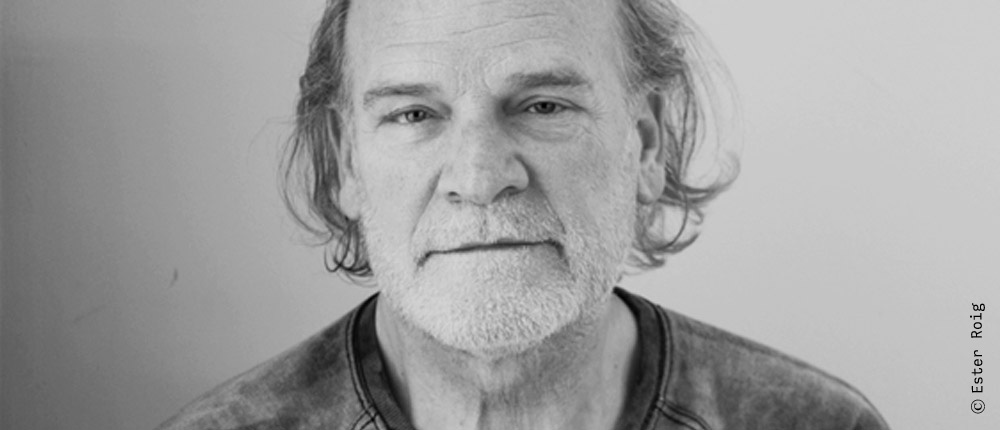 Lluís Homar is one of the most important Catalan actors working today. He was one of the founders of the Teatre Lliure in 1976 and was its director from 1992 to 1998. His extensive theatrical curriculum features some of the most emblematic characters from Catalan and universal theatre, such as the main characters of Cyrano by Edmond Rostand (2017), Ricard III by Shakespeare (2017), Hamlet by Shakespeare (1999) and Manelic from Terra Baixa by Àngel Guimerà (1990 and 2014). Other recent productions in which he has taken part include Les bruixes de Salem by Arthur Miller (2016), El professor Bernhardi by Arthur Schnitzler (2016), L'art de la comèdia by Eduardo De Filippo (2015), Terra de ningú by Harold Pinter (2014), L'home de teatre by Thomas Bernhard (2005), Lear by Edward Bond (2003) and Coriolà by Shakespeare (2002). In cinema, films in which he has taken part include The Pelayos by Eduard Cortès (2012), EVA by Kike Maíllo (2011), Los abrazos rotos by Pedro Almodóvar (2009) and La mala educación by Pedro Almodóvar (2004).
Oscar Valsecchi
A specialist in physical theatre, with many years of experience as an actor and an acting teacher and coach. He studied at Marcel Marceau's Ecole Internationale de Mimodrame in Paris and holds a diploma from the International School of Corporeal Mime in London, where he also took the Postgraduate Programme in "Theatre Teaching and Directing". Between 1999 and 2006 he taught at the same school. He was a member of the Théàtre de l'Ange Fou Company in London, directed by Steven Wasson and Corinne Soum, where he worked as an actor and scenographer for 10 years. He has worked with people from different disciplines, such as theatre, dance, circus and music. He has taught classes and workshops at schools and organisations worldwide. In 2008, he moved to Barcelona and since then has worked at the performing arts centre Moveo. In June 2011 he was the coach of Lluís Homar in the film Eva by Kike Maíllo. Since then he has collaborated on the latest shows featuring the Catalan actor, such as Cyrano, Ricard III, Les noces de Fígaro, L'art de la comèdia, Terra baixa, Adreça desconeguda and Luces de Bohemia. He is co-founder of the ToTum Teatre. He is currently a member of the Capicua circus company and has directed the shows Entredos and Koselig, also acting in the latter.
Important information
Admission to the course will be based on order of arrival and CV assessment, which should be sent (with photograph included), filling in the form on the right.
Places on courses are limited. Places will be reserved once the course amount has been paid. Payment must be made within one week of receiving the corresponding acceptance email.
The dates indicated for each course or seminar may be subject to variations in exceptional circumstances. These will be notified when applicable.
For the course to take place, a minimum number of students must be registered. If this number is not reached, the course will be cancelled and the student will have the option of registering for a different course (providing that there are places available) or alternatively will receive a refund of the amount paid (100%). If a student withdraws, a refund of 75% of the registration fee will be applicable, providing that written notice is given at least 10 days before the start of the course.