Course
Putting an end to theatre
Playwriting workshop aimed at authors, actors, performing artists, directors, visual artists and dancers, without pre-requisites
Dates
From 05/07/2021 to 08/07/2021
Timetable
Monday to Thursday from 10a.m. to 2p.m.
Language
French with consecutive translation
Course description
In France, theatres have been closed for almost a year.
And I must confess that I haven't missed the shows. That I haven't missed the theatre.
Many artists repeat until they are hoarse that theatre is essential. It doesn't seem that way to me.
I have always viewed theatre as an excuse for getting to know people. Writing to get to know others and for people whom we were not intended to know to get to know us.
We will be devoting the workshop to this question. If we end up without theatre, what purpose do we playwrights serve? For whom can we write and how can we write (with others)?
Based on random meetings in Barcelona, we will explore ways of constructing our own theatre, with a biro, or with a Mac, and with courage.
Within the GREC 2021 Festival of Barcelona.
Mohamed El Khatib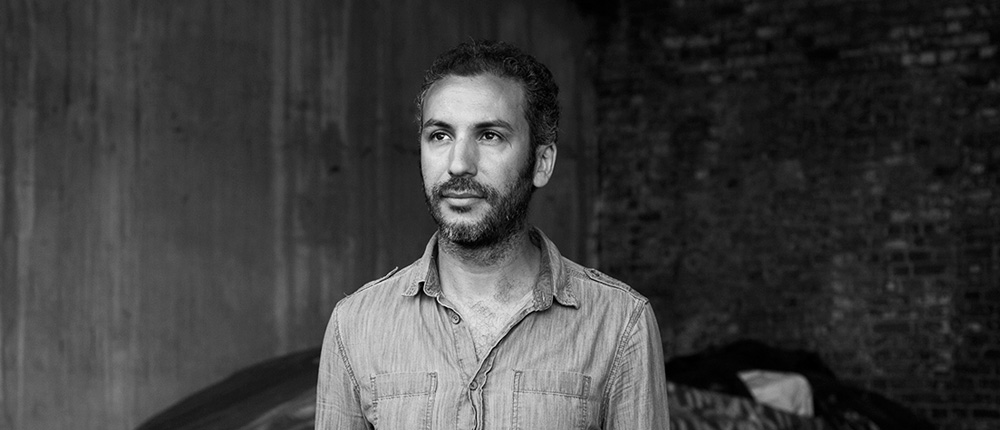 He is an author, director and producer, and he develops unique documentary fiction projects within the spheres of performance, literature and cinema. Through intimate epic, he invites in turns a farmer, a cleaning lady and some sailors who share with him the authorship of a writing from the present time. After Moi, Corinne Dadat (2015), which proposed that a cleaning lady and a classical dancer reviewed their skills, he continued his exploration of the working class with the monumental play STADIUM (2017), in which he took to the stage 58 followers of the Lens Racing Club.
Mohamed El Khatib won the Dramatic Literature Grand Prix in 2016 with the play Finir en beauté, in which he dwells on the end of his mother's life. In his text C'est la vie (2017), awarded by the French Academy, he completes this series on the question of grief and shows that a comedy is only a tragedy with a little bit of distance… Finally, after having a singular Dispute (2018), in cinema he tackled the question of inheritance with his latest film, Renault 12 (2019), a road movie between Orleans and Tangiers.
Mohamed El Khatib is an artist linked to the Théâtre de la Ville in Paris, the Théâtre National in Bretagne and to Malraux – Scène nationale in Chambéry.
Important information
Admission to the course will be based on order of arrival and CV assessment, which should be sent (with photograph included), filling in the form on the right.
Places on courses are limited. Places will be reserved once the course amount has been paid. Payment must be made within one week of receiving the corresponding acceptance email.
The dates indicated for each course or seminar may be subject to variations in exceptional circumstances. These will be notified when applicable.
For the course to take place, a minimum number of students must be registered. If this number is not reached, the course will be cancelled and the student will have the option of registering for a different course (providing that there are places available) or alternatively will receive a refund of the amount paid (100%). If a student withdraws, a refund of 75% of the registration fee will be applicable, providing that written notice is given at least 10 days before the start of the course.