Rafael Spregelburd
(Buenos Aires, 1970)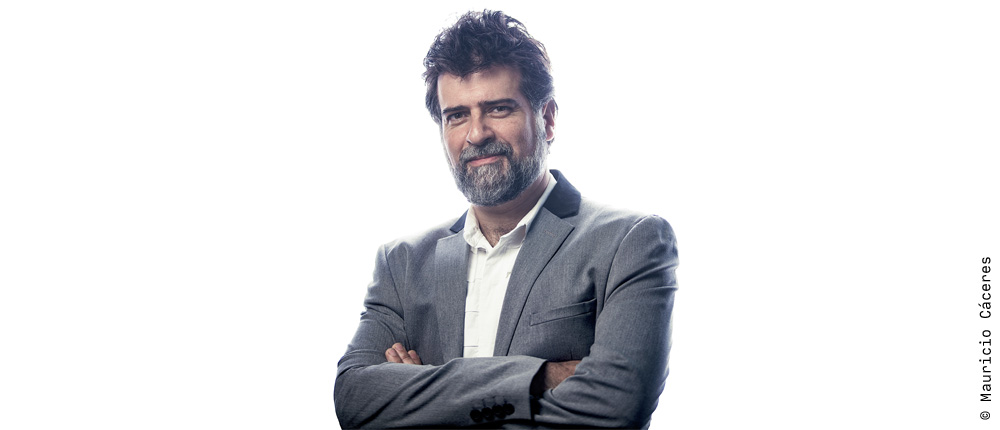 A playwriting and stage direction disciple of Ricardo Bartis, Mauricio Kartun and José Sanchis Sinisterra, Spregelburd's activity in Buenos Aires is multiple and diversified: stage director, playwright, translator and theatre, cinema and TV actor. Founder of the company El Patrón Vázquez, his hybrid and mixed theatre encompasses a work that has enabled him to avoid all fashions and labels, a theatre of language and unknown lands that has earned him a notable international reputation and many awards.
His dramatic work includes over thirty titles, notably La modestia, Apátrida, Lúcido, Bizarra, Todo, La terquedad, La estupidez, Acassuso, El pánico, Spam, El fin de Europa, Inferno and Philip Seymour Hoffman, por ejemplo. It has been translated into English, French, Italian, German, Portuguese, Swedish, Catalan, Czech, Russian, Polish, Slovenian, Greek, Croatian, Turkish and Dutch.
As a film actor, he has participated in around thirty films, including El hombre de al lado (by Gastón Duprat-Mariano Cohn), Zama (by Lucrecia Martel), Cornelia frente al espejo (by Daniel Rosenfeld), La Ronda (by Inés Braun), Perdida (by Alejo Montiel, Argentina-Spain), Días de vinilo and Casi leyendas (by Gabriel Nesci), Agua y sal (by Alejo Taube), El crítico and Una noche de amor (by Hernán Guerschuny), Las mujeres llegan tarde (by Marcela Balza), Numb – El último hombre (by Rodrigo Vila, Canada), El escarabajo de oro (by Alejo Moguillansky), Cetáceos (by Florencia Percia), Refugios (by Alejandro Cortés Calahorra, Spain), Abzurdah (by Daniela Goggi), for which he received the Premio Sur for Best Supporting Actor, Sin rodeos (by Santiago Segura, Spain), Historias extraordinarias and La flor (by Mariano Llinás), Unidad XV (by Martín Desalvo) and Los perros (by Marcela Said, Chile), among others, as well as sporadic incursions into documentaries and TV dramas.
He is the translator in Latin America of Harold Pinter's work. He has also translated Sarah Kane, Steven Berkoff, Mark Ravenhill, David Harrower, Martin Crimp, Anthony Black, Marius von Mayenburg and Reto Finger, among others.