Course
Generation / Selection / Articulation
Advanced playwriting workshop
Dates
From 05/07/2021 to 10/07/2021
Timetable
Monday to Saturday from 10a.m. to 2p.m.
Course description
This course will be taught in person. If ultimately it is not possible to hold it at the Sala Beckett, it will be held online.
As the world steps blinking out of its lockdown, I think it will be the storytellers whose work will define the future of our bruised species. I will spend six four-hour sessions looking at how I have made my plays. My proposal is that there are three stages to playwriting. Playwrights generate ideas. They find those ideas in their lives, their worlds, their imaginations. They select which of those ideas will be of relevance and value. And then they find the best possible way of articulating their ideas with dramatic clarity. I will divide my workshop into three equal parts looking at these stages. The workshop will be active and will involve reading, discussion and writing. If it works well, it will involve lots of writing.
Within the GREC 2021 Festival of Barcelona.
Simon Stephens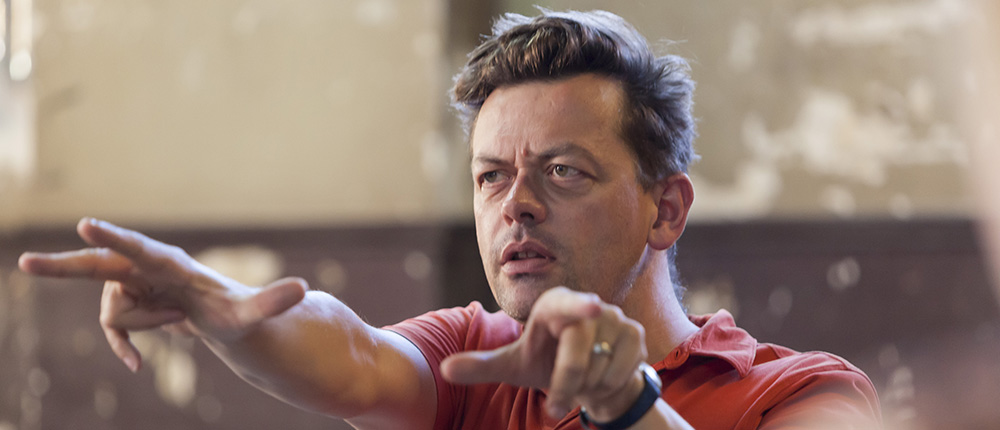 Simon Stephens' plays Fortune, Light Falls, Maria, Fatherland, Rage, Heisenberg, Nuclear War, Song from Far Away, Birdland, Carmen Disruption, Blindsided, Morning, Three Kingdoms, Wastwater, Punk Rock, The Trial of Ubu, Marine Parade,  Sea Wall, Harper Regan, Pornography, Motortown, On the Shore of the Wide World, One Minute, Country Music, Christmas, Port, Herons and Bluebird have been translated into more than 20 languages and produced all over the world. He has written English language versions of Jon Fosse's I Am the Wind; Odon Von Horvath's Kasimir and Karoline (titled The Funfair); Henrik Ibsen's A Doll's House; Anton Chekhov's The Cherry Orchard and The Seagull and Bertolt Brecht and Kurt Weill's Threepenny Opera. He has adapted Jose Saramago's Blindness and Mark Haddon's The Curious Incident of the Dog in the Nighttime for stage. He has presented four series of the Royal Court Playwright's Podcast. His book "A Working Diary" is published by Methuen. Simon
Stephens has been an Associate at the Royal Court, London and Steep, Chicago and a board member of Paines Plough. He is a Professor of Scriptwriting at Manchester Metropolitan University and an Associate Professor at the Danish National School of the Performing Arts, Copenhagen
Important information
Admission to the course will be based on order of arrival and CV assessment, which should be sent (with photograph included), filling in the form on the right.
Places on courses are limited. Places will be reserved once the course amount has been paid. Payment must be made within one week of receiving the corresponding acceptance email.
The dates indicated for each course or seminar may be subject to variations in exceptional circumstances. These will be notified when applicable.
For the course to take place, a minimum number of students must be registered. If this number is not reached, the course will be cancelled and the student will have the option of registering for a different course (providing that there are places available) or alternatively will receive a refund of the amount paid (100%). If a student withdraws, a refund of 75% of the registration fee will be applicable, providing that written notice is given at least 10 days before the start of the course.