Course
The myth of precision
Playwriting workshop for performers, directors and playwrights
Dates
From 08/07/2019 to 13/07/2019
Timetable
From Monday to Saturday, 10 am to 2 pm and 3.30 pm to 5.30 pm (Saturday, morning only)
Discounts and promotions
Course description
The prestigious Argentinean playwright, director and actor, the author of texts such as Todo and Lúcido and the star of films such as El hombre de al lado, will teach a course for actors, directors and playwrights.
We artists seek accuracy and precision as much as the physicist or the clockmaker. True or false?
With the craft, accuracy is perfected. Is it always so?
Or can we conceive the art of constructing theatre as something that enables us to be "thinkers of the imprecise"?
Based on the usual observations on the chaotic nature of the production of theatrical meaning, this year's workshop proposes a second step to those who have previously explored some of these mixed acting dramaturgy techniques (text-based production through work on the actor) or a kind jump into the void to those who would never have experienced it.
We will again explore some of the constructive principles that use certain organicity criteria of contemporary science (chaotic forms, positive entropy, fractal demons) to bring together actors, stage directors and playwrights around a (somewhat whimsical) list of formal anomalies with which to attempt to endow the dramatic systems with biological life (with instability).
Concerning the already classic notions of open meaning, construction of catastrophes, non-resolution of conflicts, recurrent and non-concise dialectics, asymmetries of perception and exploration of nuances, the workshop will propose the construction of text-based or actors' scenes that help performers to become responsible for the act of creating the scene around them, with their own resources, interests, talents and incapacities. The aim is to become an artist and not just a performer of the art of others (the playwrights, the stage directors, the producers).
Two important suggestions:
Given that we will try to advance in specific exercises and overlook theoretical materials, there are prior readings – very brief and accessible – that I warmly recommend, such as the articles "Compromiso y juego" by Javier Daulte, "Tesis sobre el cuento" by Ricardo Piglia and the short article "Procedimientos" by Rafael Spregelburd. These texts will be provided when you register.
We will ask participants to think about some personal and very specific skill, not necessarily artistic, that they may share with us. Something they can perform very well, something that perhaps none of those attending might perform with the same expertise and precision. I stress that we must not necessarily think of a particularly developed talent (although this is not ruled out) such as playing a musical instrument or dancing flamenco, but something more whimsical, intimate or unexpected. Something that perhaps it is ridiculous to put on stage but may contain some latent spectacularity. By way of example, some actors have brought skills such as memorising endless telephone lists, manipulating small objects using their toes, crying at will, translating simultaneously, handling Chinese swords, swallowing their own fist or lip synching to modest songs. It must be something that each participant can do and in which he or she is irreplaceable. We suggest bringing the material that enables them to do a brief demonstration of a couple of minutes.
Rafael Spregelburd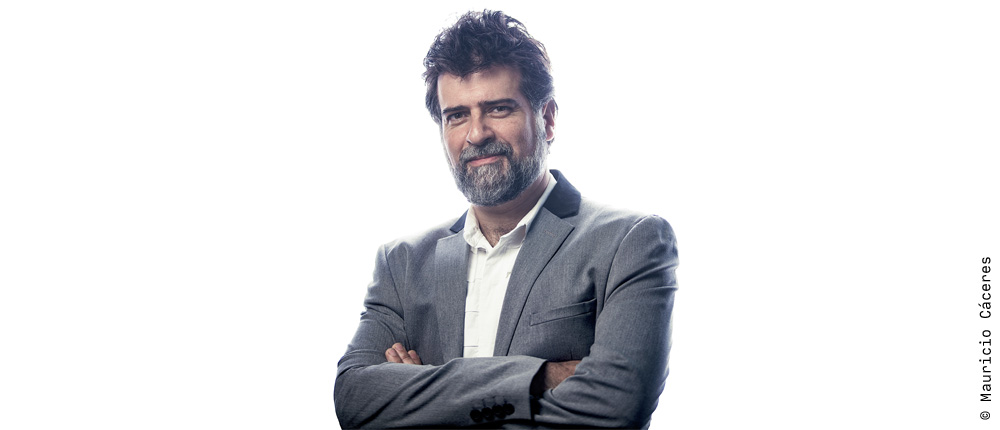 A playwriting and stage direction disciple of Ricardo Bartis, Mauricio Kartun and José Sanchis Sinisterra, Spregelburd's activity in Buenos Aires is multiple and diversified: stage director, playwright, translator and theatre, cinema and TV actor. Founder of the company El Patrón Vázquez, his hybrid and mixed theatre encompasses a work that has enabled him to avoid all fashions and labels, a theatre of language and unknown lands that has earned him a notable international reputation and many awards.
His dramatic work includes over thirty titles, notably La modestia, Apátrida, Lúcido, Bizarra, Todo, La terquedad, La estupidez, Acassuso, El pánico, Spam, El fin de Europa, Inferno and Philip Seymour Hoffman, por ejemplo. It has been translated into English, French, Italian, German, Portuguese, Swedish, Catalan, Czech, Russian, Polish, Slovenian, Greek, Croatian, Turkish and Dutch.
As a film actor, he has participated in around thirty films, including El hombre de al lado (by Gastón Duprat-Mariano Cohn), Zama (by Lucrecia Martel), Cornelia frente al espejo (by Daniel Rosenfeld), La Ronda (by Inés Braun), Perdida (by Alejo Montiel, Argentina-Spain), Días de vinilo and Casi leyendas (by Gabriel Nesci), Agua y sal (by Alejo Taube), El crítico and Una noche de amor (by Hernán Guerschuny), Las mujeres llegan tarde (by Marcela Balza), Numb – El último hombre (by Rodrigo Vila, Canada), El escarabajo de oro (by Alejo Moguillansky), Cetáceos (by Florencia Percia), Refugios (by Alejandro Cortés Calahorra, Spain), Abzurdah (by Daniela Goggi), for which he received the Premio Sur for Best Supporting Actor, Sin rodeos (by Santiago Segura, Spain), Historias extraordinarias and La flor (by Mariano Llinás), Unidad XV (by Martín Desalvo) and Los perros (by Marcela Said, Chile), among others, as well as sporadic incursions into documentaries and TV dramas.
He is the translator in Latin America of Harold Pinter's work. He has also translated Sarah Kane, Steven Berkoff, Mark Ravenhill, David Harrower, Martin Crimp, Anthony Black, Marius von Mayenburg and Reto Finger, among others.
Important information
Admission to the course will be based on order of arrival and CV assessment, which should be sent (with photograph included), filling in the form on the right.
Places on courses are limited. Places will be reserved once the course amount has been paid. Payment must be made within one week of receiving the corresponding acceptance email.
The dates indicated for each course or seminar may be subject to variations in exceptional circumstances. These will be notified when applicable.
For the course to take place, a minimum number of students must be registered. If this number is not reached, the course will be cancelled and the student will have the option of registering for a different course (providing that there are places available) or alternatively will receive a refund of the amount paid (100%). If a student withdraws, a refund of 75% of the registration fee will be applicable, providing that written notice is given at least 10 days before the start of the course.