Course
What Are You So Scared Of?
Advanced seminar on playwriting
Dates
From 08/07/2018 to 14/07/2018
Timetable
From 11 a.m. to 2 p.m. and from 3:30 p.m. to 5:30 p.m.
Course description
The participants in this seminar are authors recommended by collaborating institutions.
We live in perhaps the safest time that any human being has ever lived in. We live in a time where death by warfare, for most people, in nearly every part of the world, is unlikely. We live in a time when death by violence of any form is similarly unusual. We live in a time where death by famine has been so eradicated as to make it newsworthy. We live at a time when infant mortality rates have dwindled to unprecedentedly low levels. We live at a time when more diseases have been eradicated than ever before. Medicine is more advanced than ever before. Pain control is more widespread. Two hundred years ago the average life expectancy in my hometown of Stockport in the north of England was 30 years old. Now it is closer to eighty. No country in the world has a lower life expectancy than the country with the highest life expectancy in 1800.
My online dictionary defines fear as an "unpleasant emotion caused by the threat of something dangerous, painful or harmful."  We are living in the least dangerous moment in man history. Pain is a less probable an experience and harm less likely than ever before.
So why are we so afraid?
The dislocating presence of technology; the actuality of a narcissistic psychopath in the White House; the increasing success of the nuclear tests in North Korea; mice; the rapid expansion of the soft power of Vladimir Putin; dogs, all dogs; the impossibility of ever owning a home; a sense of the injustice of the distribution of global wealth; the levels of plastic in the middle of our ocean; ecological instability of a catastrophic level; refugees; racists; an increasing sense of political disempowerment; the rise of the left; the rise of the right; the idea that our internet use is under constant surveillance; the idea that some people use the internet without ever being surveyed; spiders; terrorists; heights; depths; unbearable loneliness; unmanageable population explosion; buttons; the notion that listing things somehow now seems to compensate for a lack of analysis; the inexorability of death.
A heightening sense of the inevitability of unnameable threats seems to overwhelm all statistical evidence to the contrary, so that we appear to be living in a time not defined by its safety or painlessness or happiness, but by its fear.
As a playwright, I am drawn like an addict towards my own fears. My fears of a world of political catastrophe or my fears of the death of my children alike have inspired play after play after play. I return to those fears not to indulge them but to make sense of them.
As a teacher of playwriting I am much more likely to ask writers to write about what they are afraid of than I am to ask them to write about what they know. The function of the playwright, it strikes me, is to shine a torch relentlessly into the darkest corners of human fear and to make sense out of the shapes that we find there. This is our job in our culture. It is through these shapes and through this sense that we may survive the times of uncertainty ahead of us.
Simon Stephens
The guest playwrights of this edition are Jean-Denis Beaudoin (Quebec), Clàudia  Cedó (Catalonia), Marie Kajava (Finland), David Košťák (Czech Republic), Claire Lapeyre Mazérat (France), Ivor Martinić (Croatia), Pier Lorenzo Pisano (Italy), Charley Miles (England), Julio Provencio (Spain), Gabriel Sandu (Rumania), Magdalena Schrefel (Germany) and Pablo Sigal (Argentina).  All of them have been recommended by international theatres and centres. They will send in advance a short play on the subject. These plays will be translated into Catalan and presented in the form of a staged reading by l'Obrador d'estiu's Resident Company. The readings will be open to spectators.
Within the GREC 2018 Festival de Barcelona
Simon Stephens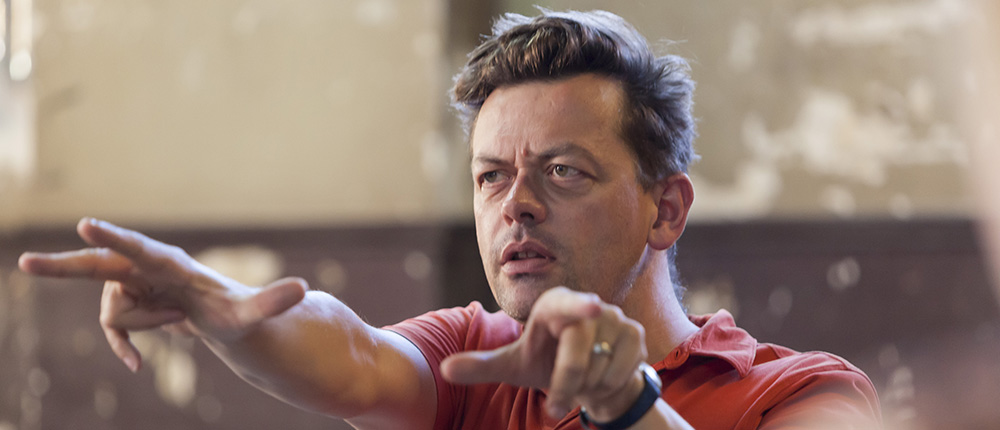 He is one of the most awarded and premiered English playwrights this decade. To date he has written the following plays: Bring Me Sunshine (1997), Bluebird (1998), Herons (2001), Port (2002), One Minute (2003), Christmas (2004), Country Music (2004), On the Shore of the Wide World (2005), Motortown (2006), Pornography (2007), Harper Regan (2007), Sea Wall (2008), Canopy of Stars (2008), Punk Rock (2009), Marine Parade (2010), A Thousand Stars Explode in the Sky (cowritten with David Eldridge and Robert Halman, 2010), T5 (2010), The Trial of Ubu (2010), Wastwater (2011), Three Kingdoms (2011), A Doll's House (2012), The Curious Incident of the Dog in the Night-Time (stage adaptation of Mark Haddon's novel, 2012) and Morning (2012).His plays have been premiered in the most important theatres in London, such as the Royal Court Theatre or the National Theatre, and they have been performed in Europe, the United States and Australia.
In 2002, he received the Pearson Award for Best Play for Port. On the Shore of the Wide World was considered Best Play at 2005 in the Manchester Evening News Awards and he received the Olivier Award for Best Play 2006. In 2007, Motortown was considered Best International Play by the German journal TheaterHeute. In 2008 Pornography was included in the Berlin TheaterTreffen festival.
He is currently Artistic Associate at the Lyric Hammersmith.